This page will be updated with the latest coronavirus information regarding the prayer and worship life in the Cathedral. Masses are open to communal worship at 9.30am daily and also at 6pm on Sundays. Masses are also live-streamed and the Cathedral will be open for private prayer from 10am – 11am Monday to Friday.
National Day of Reflection for COVID-19
Tuesday 23rd March 2021
We will celebrating Mass at 9.30am in the cathedral on Tuesday 23rd March as a National Day of Relection to mark the anniversary of the national lockdown.  Cathedral will remain open after Mass until 11am for Private Prayer. All welcome.
Statement from the Presidency of the Bishops' Conference welcomes the designation of Tuesday 23rd March as a National Day of Reflection to mark the anniversary of the first national lockdown with a minute's silence at midday and doorstep vigils of light at 8pm.
We ask you all to make this not only a Day of Reflection but also a Day of Prayer. In reflection we ponder on all that has taken place; in prayer we bring this to our Heavenly Father. For all who live by faith in God, reflection and prayer always go hand in hand. Prayer completes reflection. Reflection informs prayer. Prayer opens our life to its true horizon. Without prayer we live in a foreshortened world and are more easily swamped by its clamour and tragedy. Throughout this difficult year, so many have been inspired by prayer, so much effort sustained in prayer, in every place. So let us make the 23rdMarch truly a day of prayer.
March 2020 was the first time our churches had to be closed. It is our hope that on this day, every one of our churches will be open. We invite everyone to enter a church on this day, to reflect and pray in the presence of the Blessed Sacrament. We know this will involve an extra effort, but this can be part of our important contribution to a significant moment in the life of Statement from the Presidency of the Bishops' Conference on the National Day of Reflection for COVID-19 Tuesday 23rd March 2021.
Lockdown in England
From Tuesday, 5 January 2021, a lockdown will be in force for England to curb the transmission of the virus. Catholic churches in England can remain open for communal worship such as the celebration of Mass providing the necessary steps are taken to keep people safe.
Step 3 Guidance for Communal Worship during the COVID-19 Pandemic
Statement on new 'national lockdown' in England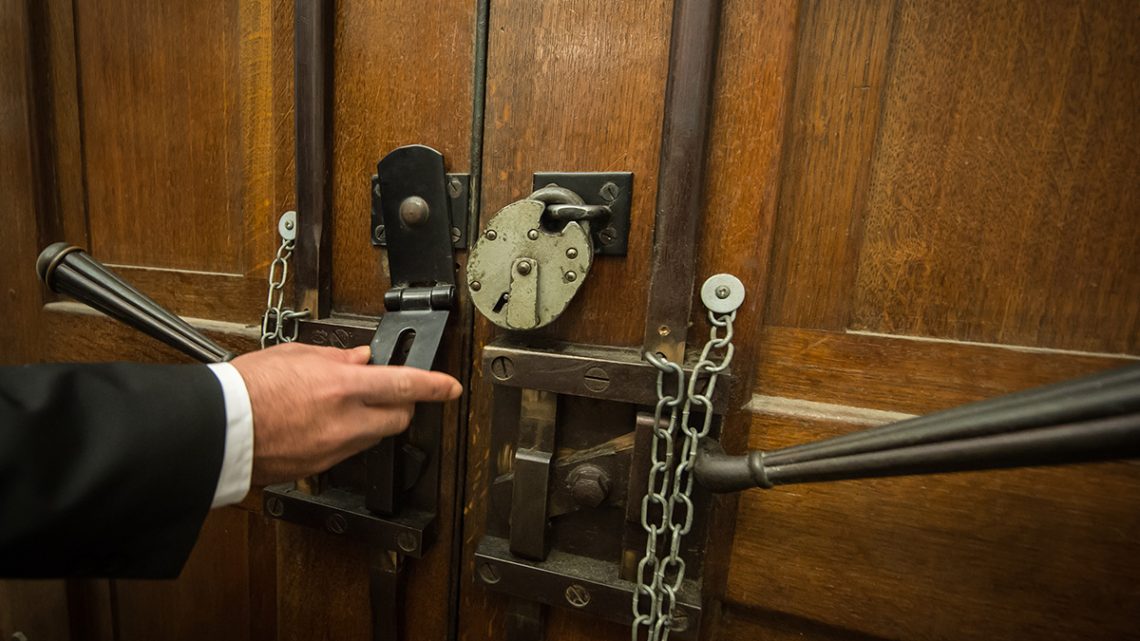 This evening, the Prime Minister announced further widespread restrictions in England beginning on Thursday 5 November.  The Government have published their New National Restrictions Guidance on their website here.  Whilst there was no formal announcement on Places of Worship by the Prime Minister, there is clear guidance on this website that places of worship will be required to end all acts of collective worship, except for funeral ceremonies. In response the following statement is issued by the President and Vice-President of the Bishops' Conference.
The announcement of a new 'national lockdown' in England will, we know, bring hardship, distress and suffering to many.  We must hope and pray that this is an effective strategy against a growing pandemic which has tragically taken so many lives already and threatens so many more.
Faith communities have played a vital role in sustaining personal, spiritual and mental health and encouraging vital charitable activities, which support hundreds of thousands of people in all sections of the community, especially the most vulnerable.  That critical service towards the common good of all is created and sustained by communal worship and prayer.  Part of this selfless giving has been a strong ethic of responsibility in the way in which we have reopened our churches so that essential worship has been enabled.  Our communities have done a great deal to make our churches safe places in which all have been able to gather in supervised and disciplined ways.
It is thus a source of deep anguish now that the Government is requiring, once again, the cessation of public communal worship.  Whilst we understand the many difficult decisions facing the Government, we have not yet seen any evidence whatsoever that would make the banning of communal worship, with all its human costs, a productive part of combatting the virus.  We ask the Government to produce this evidence that justifies the cessation of acts of public worship.
To counter the virus we will, as a society, need to make sustained sacrifices for months to come. In requiring this sacrifice, the Government has a profound responsibility to show why it has taken particular decisions.  Not doing so risks eroding the unity we need as we enter a most difficult period for our country.
The Prime Minister has stated that the draft legislation will be placed before Parliament on Monday 2 November.  Members of Parliament will have the opportunity to discuss the issues and vote on the proposed national restrictions.  In this short timeframe, questions can be raised with our elected Members of Parliament regarding the cessation of public common worship. They are in a position to require the Government to publish the data that drives the decision to cease public worship under these restrictions.
Cardinal Vincent Nichols
President
Archbishop Malcolm McMahon OP
Vice-President
Public Masses

Masses continue daily at 9.30am and also 6pm on Sundays.
There is currently no requirement to register for post-Christmas Masses.
Private Prayer
The Cathedral is open for private prayer 10am-11am Monday to Friday.
Please note: in line with government regulations it is now mandatory to wear facial coverings when attending places of worship. You are expected to wear a face covering immediately before entering and it must kept on until you leave.
Weddings, baptisms and funerals
Nuptial Mass or Wedding Services can take place with a maximum of 30 attendees, including the couple and guests.
Baptisms can take place.
When taking place outside of Mass the number attending is limited to 6, which includes the person being baptised but not the priest/deacon.
When a baptism takes place in a Mass which must be part of the normal pattern of parish Masses, the number of attending will be determined by the secure capacity for the church building.
Funerals can be attended by a maximum of 30 people, and it is advised that only close friends and family attend.
Anyone working is not included. Social distancing should be maintained between people who do not live together or share a support bubble.